Frozen Beverage & Cocktail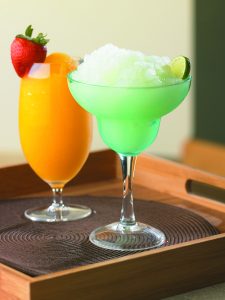 We offer Stoelting equipment for you slush or cocktail needs. These models are configurable for a wide assortment of beverages, including margaritas, slushes, coffee drinks, and dairy-based products. The A118 and D118 dispensers have a sleek, modern design and a small footprint. Additionally, these high-capacity models produce virtually no noise and their refrigeration system allows for quick recovery making it ideal for bars and restaurants.
Stoeltings frozen beverage & cocktail dispensers are user-friendly, easy to clean, and feature a push/pull, self-closing handle that allows for flexible operation while dispensing product. The A118 and D118 have different levels of capacity and sizes, and the units are autofilled equipped for your convenience.
Contact us and have our professional staff help size your production needs today!