Reach-Ins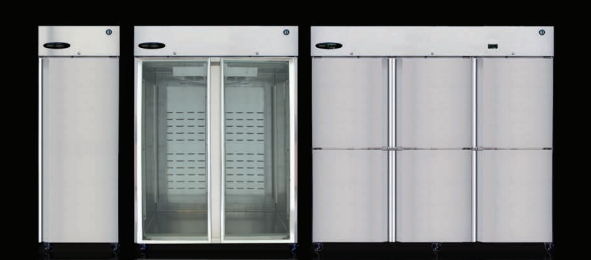 Hoshizaki refrigeration is pure performance delivered.  By creating the perfect combination of temperature and airflow for food storage-we keep your products fresh, nutritious, and safe. Models come in solid or glass doors; one, two, or three sections; refrigerators or freezers; and all come with a stainless steel exterior and interior.
Our Commercial Series refrigeration line has many features that combine cutting edge technology with durability and style, some of which are:
ENERGY STAR
Interior Cabinet Construction
Ducted Air Flow
Refrigeration Controls
Ease of Installation & Maintenance
Contact us and have our professional staff help you with your needs.